Technical Translations are extremely proud to have been shortlisted for BEST RURAL PROFESSIONAL SERVICES BUSINESS in the annual Rural Business Awards 2016.  The awards are designed to recognise and reward businesses which have a positive impact on communities or people working in rural locations, and we are so pleased that being shortlisted as a finalist reflects the ethos which underpins our business.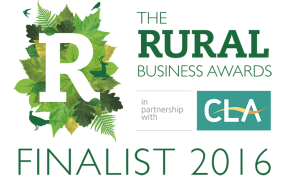 Embracing new technology and flexible working is at the heart of technical translation's success as a rural based professional services business.  We are in illustrious company, with the other finalists ranging from engineering to tourism and food and drink businesses.
Businesses operating in the rural sector employ in excess of 3.4million people within over 600,000 businesses, and with more of us choosing to leave the city to work in the countryside, the rural sector is growing rapidly.  With support from the CLA (The Country Land and Business Association) the Rural Business Awards are a celebration of the diverse and thriving business community operating in rural locations around the UK.
Technical Translations founder and CEO Ben Wyatt used to commute to London and Manchester to work as a business consultant before starting Centuries with wife Kate.
"We've seen too many rural villages become commuter dormitories, but technical translations business model uses broadband connectivity and cloud technology so people like us with skills which traditionally meant having to work in a city office can live and work in rural communities."
Kate now combines her work for Centuries with her role as volunteer Community First Responder while senior project manager Gemma has found that flexible working has allowed her to volunteer for an animal rescue charity.
The judging panel will sit on 1st September 2016 to judge all the categories and finalists so we are keeping our fingers crossed.